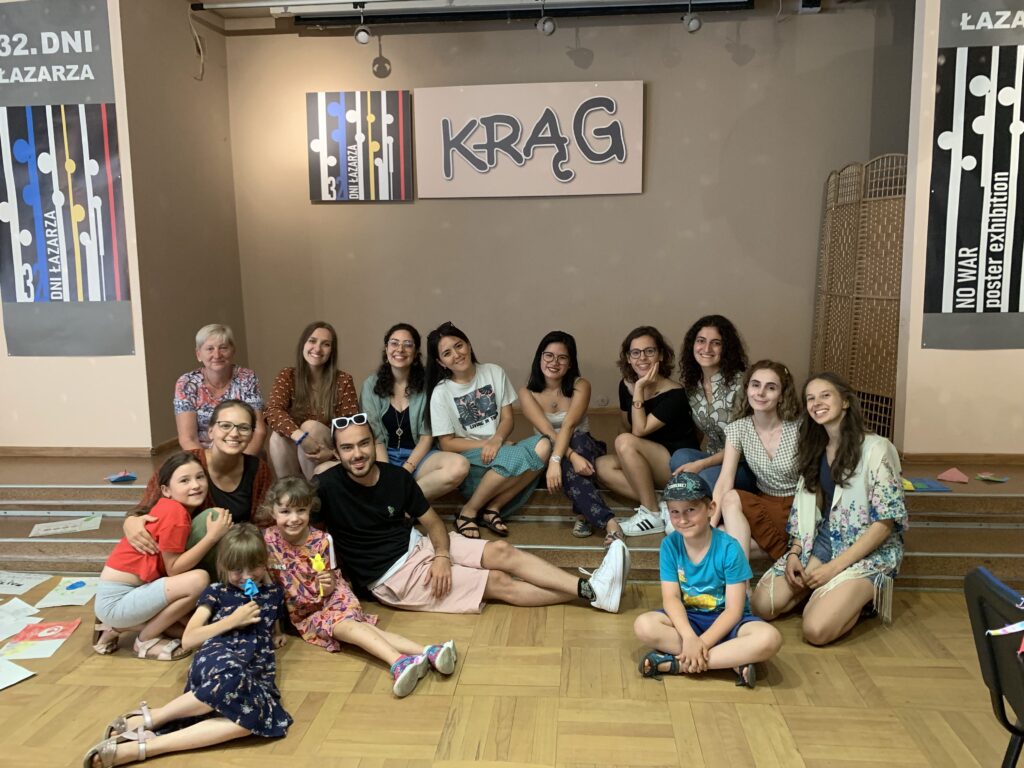 During the summer, we held different events in Lazarz, comprising of creative workshops which took place throughout 3 weeks for 3 days each week. In addition, we runan " Eco-Camp" week with a group of children from the local community of Lazarz.
Together with qualified caregivers and instructors from all over the world, children got the chance to develop their communication skills in English and expand their environmental awareness and sensitivity to art. During these meetings, we learned about the culture of various countries, such as Spain, Tunisia, Ukraine, Turkey, and the Philippines. Moreover, we presented Polish culture from a different perspective. Volunteers from various countries presented their national games and activities, conducted thematic workshops, e.g. art and ecological workshops, and presented their traditional dances and cultures. All of it took place in the district of św. Łazarz in Poznan! The main aim of the workshops was to introduce children to various forms of spending free time, cultural education, and development of interests. It is an opportunity to break stereotypes, broaden their horizons, learn tolerance, and, perhaps, find their passion.
The meetings were held thanks to the volunteers of the European Solidarity Corps as part of the imlementation of our group project "Broaden our horizons in teams". During this time 30 volunteers from different countries joined our organization as part of this project, financed by the European Union.