EUROPEJSKI KORPUS SOLIDARNOŚCI / ESC 2022/2023
Przedstawiamy Wam naszych wolontariuszy i stażystów, którzy będą wspierać CIM Horizons w latach 2022/2023 w ramach projektów Europejskiego Korpusu Solidarności i EPICUR.
---

Viddy



INDONEZJA
Hey! I am Viddy from the city of Bandung, in West Java, Indonesia. I am a student of Erasmus Mundus Master's program in European Society, Politics and Culture in France, Poland, and the Netherlands. Education is my key area of research and it also lies in my principle and belief that everyone should be able to achieve their education without boundaries anywhere they want. To enable that principle I believe in the importance of tolerance and connection beyond cultures. Of course, this value cannot be achieved alone, that is why I decided to intern for CIM Horizons which has the same vision to expand the horizons among cultures. I am so excited to introduce my culture and also learn from others because the world is just too big to stay in your comfort cultural capsule!
---

Francisco



PORTUGALIA
Hello, my name is Francisco, but you can call me Chico. I'm coming from Porto, Portugal. I identify myself as he/him. Currently, at 24 years old, I just finished my Bachelor's degree and I'm looking for adventures. I am passionate about traveling and guiding those who share it with me. Aspiring in photography, design, interculturality, support the others, and human rights.
I just joined CIM Horyzonty for this new path in my life. I think it's going to change my life in a positive way. And I couldn't be more thankful for this opportunity. Being around what I like the most, good company, challenges, and work to be done.
I'm ready for what it takes and make a huge difference in my life.
---

Yosr



TUNEZJA
My name is Yosr, 26, from Tunisia. I'm a nature lover and I love meeting people and exploring new places. I am on a journey in life where I aspire to inspire young people to go deeper into themselves and explore their real self, away from what has already been decided for them as a Truth.
Different cultures, beliefs, and languages fascinate me because the more we dig deeper, the more similarities we find in those differences. I want to learn to follow my heart and give that possibility for others to have the choice to do the same.
---

Dani



GALICJA (HISZPANIA)
Ola!! My name is Dani, I am 23 years old, I am from A Coruña, in Galicia, north-west Spain. I recently finished my studies in Political Science. I am mainly interested in International Politics so I like to discover new realities and cultures so I can understand better the social and political realities of the countries I visit. That was one of the reasons I picked this project, because of the curiosity I had about Poland.
Apart from this, I am a great lover of theatre, cinema, and photography, so I will love to share this with everyone who wants during this time, so let´s go!! See you all
---

Nihal



TURCJA
My name is Nihal. I am 21. I am from Turkey! I'm a psychologist. I want to be an international psychologist. For this, I need to know many cultures and think about the behaviors of people from these cultures. It's easier to communicate with adults from different cultures compared to communicating with children from different cultures. But this time it is exciting to communicate with children from different cultures! Volunteering in Cim Horyzonty is one of the best steps on this path. By the way, I lived in Poznan for a year before. This city is mind-blowing! I am so happy to start a new adventure in this city
I attach great importance to my social life as well as my professional life and I know I'm in the right country to have fun!
---

Karina



UKRAINA
My name is Karina (24) and I come from Ukraine. I got a bachelor's degree in German Philology and a master's degree in Lexicography. I love teaching, reading books, traveling, and listening to music. I have some experience in teaching English to kids and adults. I decided to participate in ESC by CIM Horyzonty to get new experiences, make new acquaintances, and work in the international environment. Furthermore, I want to help people in local communities and learn new tools, how can I make it work in my native country.
---

Evi



NIDERLANDY
Hello everyone!
My name is Evi. I'm 23 years old and I'm from The Netherlands. I love to go out with friends, travel, see new places and meet new people. I graduated from college last June and now I'm looking for an adventure. That's why I joined the CIM Horyzonty team. I think this year will be challenging, fun, amazing, adventurous and so much more. Poznan is a great city for this new step I'm taking. I'm ready for this new chapter in my life!

"Liefs" 🙂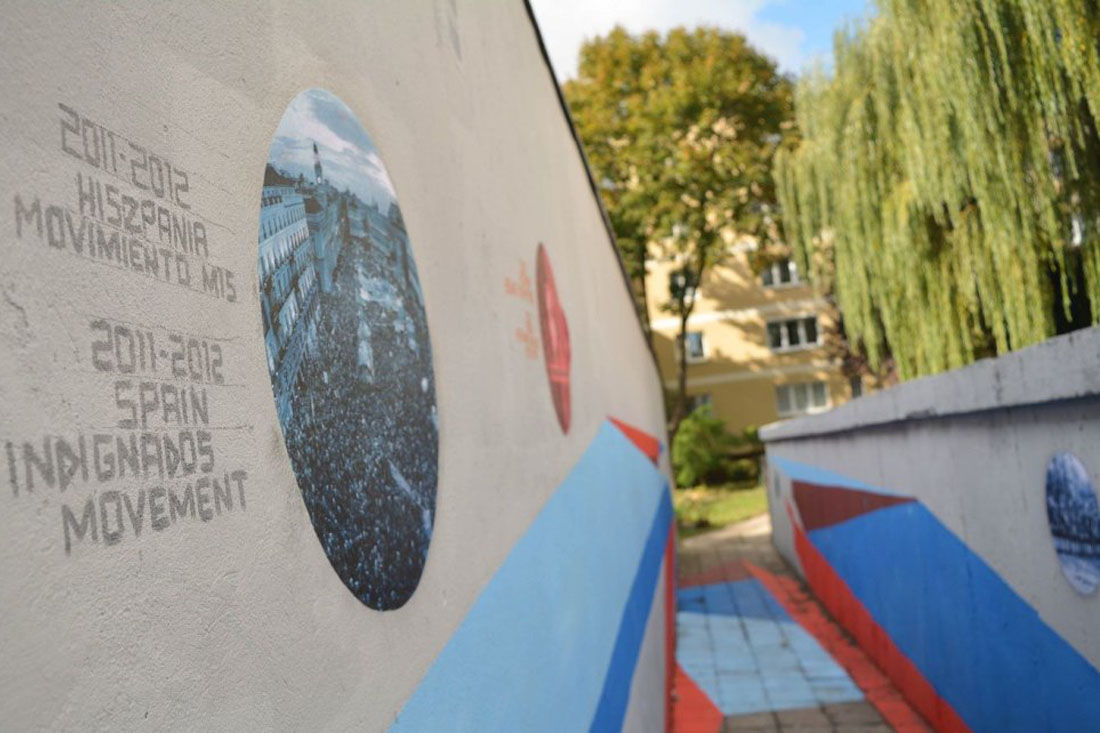 data rozpoczęcia
styczeń 2022
data zakończenia
grudzień 2022
działania
Projekty wolontariatu zapewniają młodym ludziom możliwość wykonywania pracy wolontariackiej w kraju lub za granicą. Działania wolontariuszy odpowiadają na ważne potrzeby społeczne, przyczyniają się do wzmacniania społeczności i jednocześnie umożliwiają wolontariuszom zdobycie praktycznego doświadczenia, umiejętności i kompetencji niezbędnych do zdobywania nowej wiedzy, rozwoju osobistego, społecznego, obywatelskiego oraz zawodowego.
zapisy
Rekrutacja do projektu zamknięta.
FACEBOOK FANPAGE
projekt realizowany w ramach programu Erasmus+