ESC 2023/2024
Meet our new volunteers and interns who in 2023/2024 will join CIM Horizons activities as a part of the European Solidarity Corps and the EPICUR projects.
---

Alina
UKRAINE
Hello everybody! My name is Alina and I am a 19 years old student from Ukraine! I study Art Management in Kyiv and wanted to bring my knowledge to practice by participating in creating projects in CIM Horyzonty 🙂
I can bring positive changes for the locals of Poznan by organizing workshops on art, society, and activism. Therefore, develop open-mindedness and inclusion across the town.
I enjoy photography, visiting museums and creating collages. See you soon!
---

Mara
LATVIA
Hello, my name is Mara Gedmina. I'm 30 years old volunteer from Latvia. I knew about existence of  ESC volunteering projects long time ago. When I was 19, I applied for the projects, but unfortunately, I wasn't chosen.
So I decided to go for studying languages and culture. But I came back to ESC volunteering as a option for change in life.
You would ask, why Poland?
First of all, I applied for countries, that are in Southern Europe, like Greece, Portugal, Spain, France. I've got some interviews, rejection letters, but I didn't find the best fit, having my needs met and
being the right person for the projects, that I applied for. After researching, I thought about Poland, because my previous studies were related to Polish language, also I have been to Poland as exchange student in Kraków.
I applied for several projects, almost gave my hopes up, but then CIM Horyzonty, after interview, choose me, and ,I thought, I must go. It wasn't that Latvian culture is very different from Polish one, it was more about project, intercultural environment. And I hope that with this project I will give impact to CIM Horyzonty, learn new things, overcome fear and discover new possibilities within this project and beyond.

Giosue
ITALY
Hello everyone! My name is Giosuè, I'm from Savigliano, a little town in Piemonte, in Italy.
I am graduated in food science and nutrition and I have a passion for cooking, travelling and immersing in new languages and cultures.
I like practicing sports like running, playing football and tennis, and enjoying the free time with friends, reading, having a walk or just chilling.
I hope to give my contribution to this experience and bring and share something with all of you!
---

Abdelhadi
MOROCCO
Hello there! My name is Abdelhadi and I am a 28-year-old individual from Morocco. I hold a Bachelor's degree in English and a vocational diploma in Information Technology. My passion for teaching English and coding led me to pursue these two areas of study.
Apart from my academic interests, I have several hobbies that keep me engaged. I am an avid swimmer and football player, and I also enjoy capturing beautiful moments of the sunset through my Phone.
I am thrilled to be part of this project, which aligns with my enthusiasm for education and my desire to meet new people and discover new cultures. As a lifelong learner, I am constantly seeking opportunities to expand my knowledge and skills, and I look forward to contributing my talents to this project. I am looking forward to seeing you all.
---

Aimene
ALGERIA
Hello everyone!
My name's Aimene, I am from Algeria; the biggest country in Africa :). I hold a master degree in marine biology and I got a certificate in Chinese studies after studying two years in Guangzhou.
I enjoy football, learning new languages, meeting people from different places and cultures, also learning about psychology. I have some experience at teaching English for kids, that's one reason why I like to be a part of the project of CIM HORYZONTY, furthermore I want to push myself out of my comfort zone to learn new skills and work in international environments, and especially to explore & develop myself.
I am excited to be a part of CIM Horyzonty team, I hope that I could be a support to them reaching their goals in this project, since I am motivated by seeing positive outcomes, and contributing to do valuable work. See you soon !
---

Coco



CHILIE
Hello everyone,
I'm Coco, 26 yrs. Chilean living in Madrid since 2011. I had the pleasure of being in Poland before and it has earned a place in my heart, so I am delighted to return.
I'm a graphic and web designer in digital marketing, but I like to describe myself simply as a creative. I love art, diverse cultures, languages, creating content and documenting my life so you may see me out and about filming with my little old camera.
I'm also a very good support in league of legends hahaha. I look forward to meet you all and have a good time contributing to this project, let's get in touch 🙂
Have a good flight, see you all!
---

Lana



UKRAINE
Hey! My name is Lana, joining from Kyiv, Ukraine. I'm 25 and taking a long overdue gap year to volunteer at CIM Horyzonty. It seemed like a perfect match, so I'm super excited to contribute to this initiative.
I hold a bachelor's degree in acoustic equipment. Coming from a technical background, I want to change direction to a social one. And the ESC program is a great starting point.
Apart from that, I enjoy pottery, gardening, and camping. Hopefully, I'll have a chance to share these passions with the residents of Poznań. I'm looking forward to diving deep into this adventure. Continue to learn and grow in a great company.
See you soon!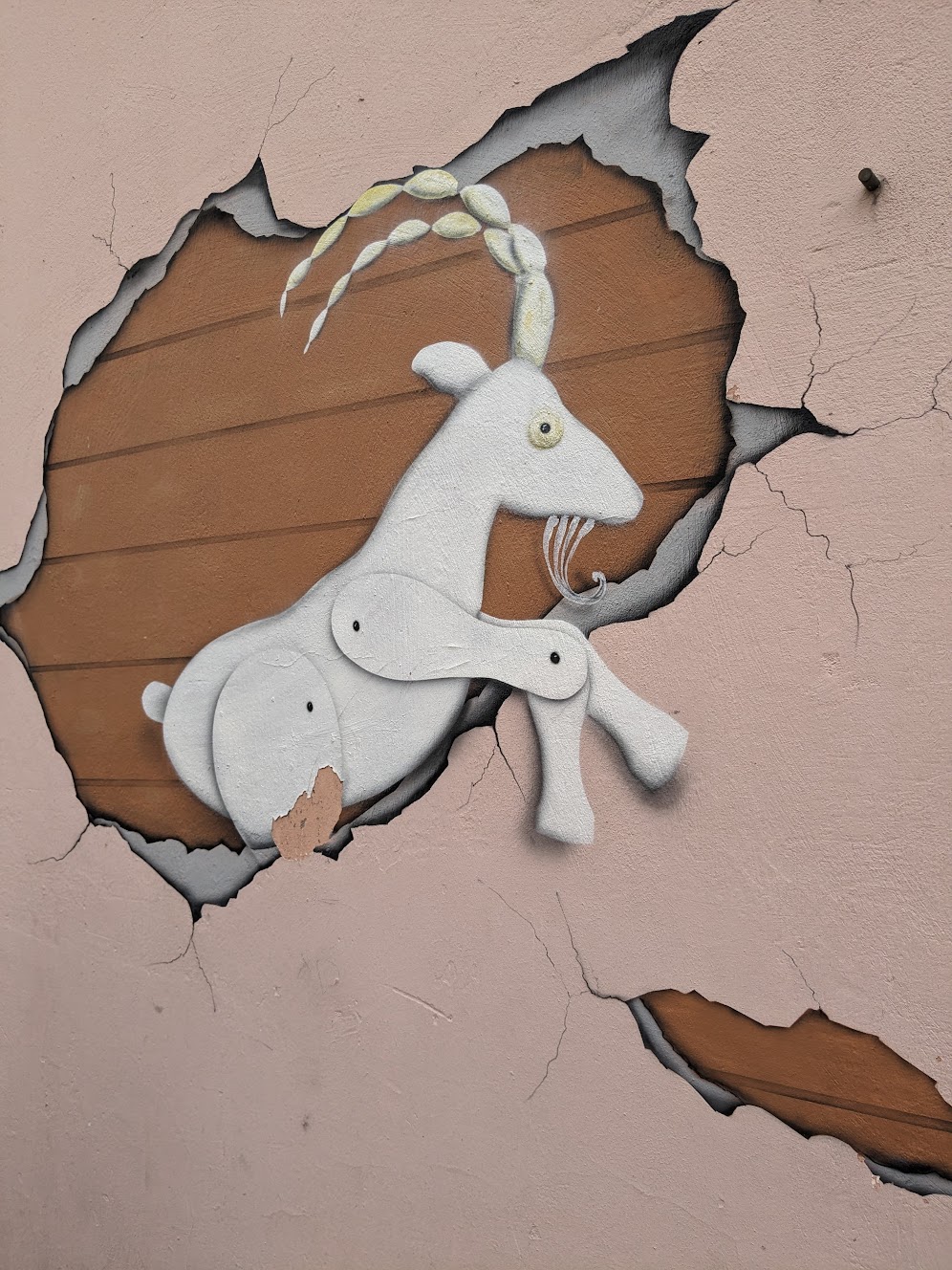 data rozpoczęcia
March 2023
data zakończenia
March 2024
działania
Our goals are to initiate, run and support educational, social and cultural activities by and for the local community. Through establishing intercultural dialogues between representatives of different groups and cultures, we want to contribute to the creation of a world without hatred: a world built on care and the intention of understanding one another. This starts in our own backyard, but reaches far beyond the horizon.
zapisy
Project recruitment closed.
FACEBOOK FANPAGE
projekt realizowany w ramach programu Erasmus+