EUROPEAN SOLIDARITY CORPS / ESC 2021/2022
Meet our new volunteers who in 2021/2022 will join CIM Horizons activities as a part of the European Solidarity Corps project.
---

Fatima

SPAIN
Hi! I'm Fátima Giménez Segura. I'm 26 years old and I live in Almería, a city in Andalusia, Spain. I am a psychologist and I was studying to pass an exam to become a clinical psychologist and work for the public service. But I needed a change in my life and I decided to stop for a while and give myself the opportunity to see the world. New countries, cultures, people… I think these kinds of experiences make you grow as a person, get to know yourself better and open your mind more. I am a friendly and cheerful person. I love going out to explore and discover new places, being in contact with nature, listening to music and dancing and spending time with my family and friends.
---

Robert

HUNGARY
Hi! I'm Róbert, 26 years old, from Hungary. I wanted to participate in this project because its description showed me different and interesting activities from an organization that has years of experience in aiding people of various ages and social classes. I would like to know more about its process – how this operates in reality while discovering a country with similar historical evolution to my homeland. More about me: I like sociology, it was part of my studies, with a thesis about integration through sport even though my specialization was more business oriented. My work experience also comes from this world – at international companies where intercultural communication one of the main actions was. I also like reading, history, and sports, especially ball games.
---

Sanda

CROATIA
Hello lovely people! My name is Sanda, I am 25 years old, and I am coming from Croatia. Recently I graduated from the Department of Cultural studies and decided to get back to Poland – the country where I had my first exchange experience in 2016th. I lived in many different locations and joined many cultural and volunteering events and training, I enjoy taking care of other people and making sure they feel happy and welcomed. I am a member of the Erasmus Student Network Croatia and I really enjoy working with my teammates and together improving the status of local students in Croatia and students on exchange. So volunteering is a kinda lifestyle for me, something I am really passionate about and that has a huge value for me. If you ask me what Erasmus means to me, I will always tell you it's a mix of emotions spiced with the amazing travels, sweetened with the people and with sour goodbyes at the end because you will always feel nostalgic about some part of the life that was once before yours. I am very looking forward to this new adventure here in adorable Poznan!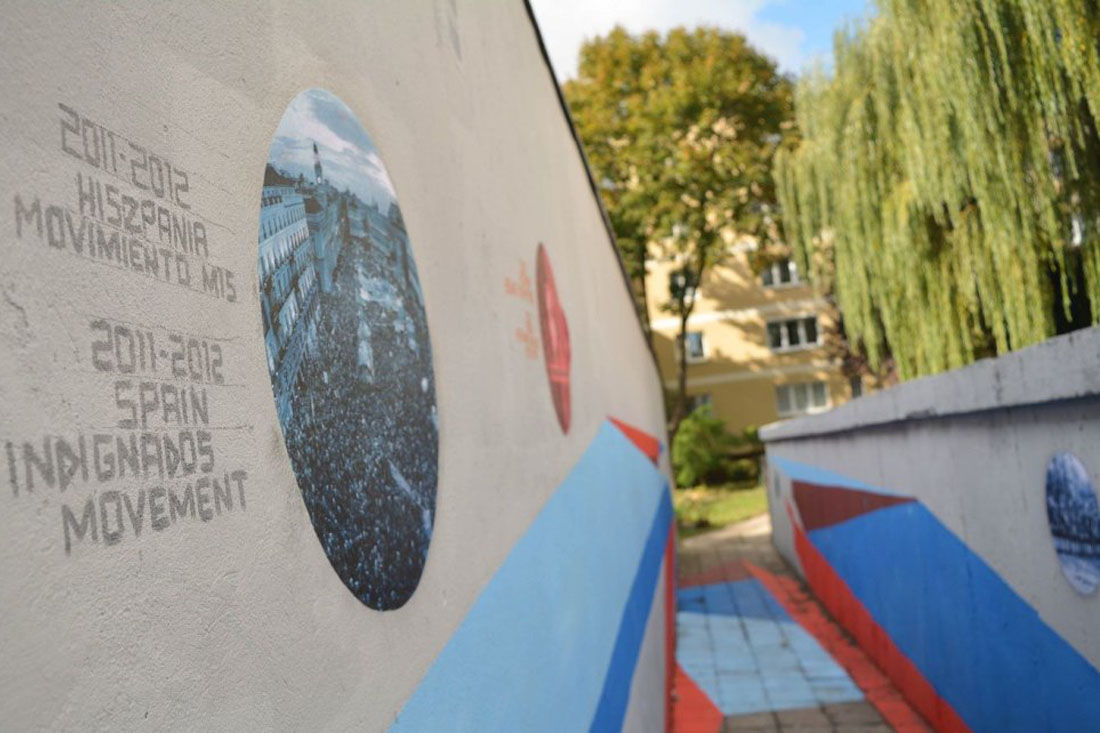 data rozpoczęcia
April 2021
data zakończenia
April 2022
działania
Our goals are to initiate, run and support educational, social and cultural activities by and for the local community. Through establishing intercultural dialogues between representatives of different groups and cultures, we want to contribute to the creation of a world without hatred: a world built on care and the intention of understanding one another. This starts in our own backyard, but reaches far beyond the horizon.
zapisy
Project recruitment closed.
FACEBOOK FANPAGE
project implemented under Erasmus+