EUROPEAN SOLIDARITY CORPS / ESC 2020/2021
Meet our new volunteers who in 2020/2021 will join CIM Horizons activities as a part of the European Solidarity Corps project.
---

Diana

COUNTRY: BELARUS
Hey, there. My name is Diana and I'm from Belarus. I graduated from a Polish University and got a bachelor's degree in American Studies.Before coming to Poznan I lived in China and taught children English. I have many hobbies: cooking, reading, doing sports like yoga or tennis. I'm into photography and I'm also a professional retoucher. Psychology, meditation, and self-development are also a big part of my life. So I chose this project because I'm sure I can use the skills I already have to help people; moreover it's a great chance to develop them. Volunteering has been my dream since I was 15, and now I'm happy to be a part of CIM Horyzonty.
---

Julia

COUNTRY: BRAZIL
Eai! Tudo bom?
My name is Julia. I was born and raised in the multicultural city of São Paulo, Brazil, and moved to Europe after finishing high-school. The desire to explore and be exposed to different cultures, backgrounds and systems of belief is what brought me here. Having lived in several European cities and completing a BA in Arts & Culture in Maastricht -the birthplace of the EU- I am eager to dive into the world and work hands-on toward a more socially just, citizen-engaged, democratic society.
My passion for social cohesion and cultural exchange is what brought me to volunteer for CIM Horyzonty and I couldn't be more excited!
---

Kiki

COUNTRY: HOLAND
HELLO, I'll introduce myself.
I am Kiki and I am from the Netherlands. I've always been curious. I like to travel and meet people. However, I didn't make time for that during my studies. Now that I have graduated as a history teacher, the moment was there. With 27 years on the clock, I know that life is not forever. Even with the uncertainty surrounding Corona, I decided that I could not pass up this opportunity. I hope through interaction with the local community to learn a lot about life here and to contribute something. I hope to do that with my creativity and open mind. I also hope to have nice conversations and to get a different perspective. You can help me with that. If you want to know more about me you can always come up to me and ask a question.
---

Sandra

COUNTRY: PORTUGAL
"The greatest risk is not taking a risk." This was what a young man I met a few months ago told me when I started begging him to come down with me from a hill we had already climbed midway. We wanted to explore the forest in the Serra da Estrela area, so there we were. We hadn't noticed when we started climbing, but the thing is, that hill was really, truly, utterly steep and he was absurdly calmer than I had expected anyone to be in a situation like that. At that point, we would already have to climb down with our asses on the ground, and he wanted to climb even more. He actually did, while I despaired for his safety.
From this short anecdote, you can already tell that I enjoy nature, and you might as well notice that I enjoy exploring, though with a reasonable pinch of caution. I am Sandra, I am 27 years old and I come from Portugal, where Serra da Estrela (one of the few places where we have snow during Winter) is located. I was born in Lisbon and grew up in one of the cities in the periphery of our capital. I come from a multicultural place, where I get out of my house in the morning and the first language I hear might be hindi, or a crioulo dialect. I enjoy music, hiking, sports (from time to time) and contemplating beautiful landscapes. I have a soft spot for health sciences, so that's the area I have studied. I have done several sorts of volunteer work as well in Portugal, which is why I am now here as well. Essentially, I have come in search of other types of multiculturality, other hobbies, in search of being of use to the community and growing from all the experiences.
The greatest risk is not taking a risk is actually an expression I want to learn from. That young man in Serra da Estrela actually climbed up several meters more, perfectly calmly and (mostly) safely. I waited for him at the point it was comfortable for me to stop climbing, and then we climbed back down together, unavoidably dirtying our trousers. From Serra da Estrela to Poznan, what changes is the sort of hill we're climbing. And I'm (cautiously) hoping to get my clothes dirty in the process.
---

Sofia

COUNTRY: SPAIN
Hola! My name is Sofia and come from A Coruña (Spain). I just finished my studies in International Relations in Madrid and now I am here, in Poznan. This city is special for me because I did my Erasmus exchange here during the third year of my studies. Since one year here wasn't enough to learn about polish culture I wanted to come back and be a part of the local community.  I am looking forward to learn a lot and help in this project that allows me to explore different forms of solidarity. Czesc!
---

Loic

COUNTRY: …
Hey everyone, I'm Loïc, 24 years old, and I come from France.
Before coming to Poland, I had a degree in Sales, then worked for a time in a supermarket.
I decided to leave that boring life behind me and decided to do what I've always wanted to do, help people and… travelling also.
That's why I've chosen to participate in the ESC program.
I was interested in Poland, because I didn't know a lot about it, and, like, I'm interested in learning new things, it was perfect.
Can't wait to learn more about where I am 🙂
For the remaining things you need to know about me, well, I would say that I like listening to music (French touch rules), watching films and series (for me, Sherlock is one the best series ever, go watch it), and reading books.
Oh, last thing… I LOVE football!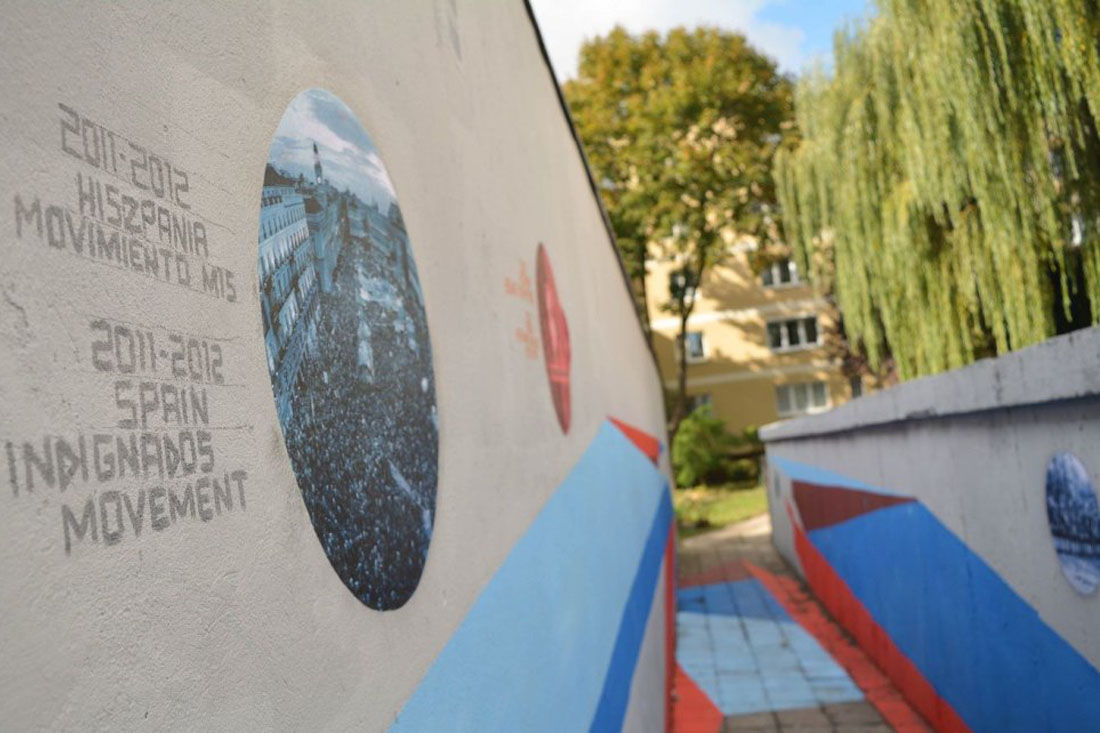 data rozpoczęcia
September 2020
data zakończenia
November 2021
działania
Our goals are to initiate, run and support educational, social and cultural activities by and for the local community. Through establishing intercultural dialogues between representatives of different groups and cultures, we want to contribute to the creation of a world without hatred: a world built on care and the intention of understanding one another. This starts in our own backyard, but reaches far beyond the horizon.
zapisy
Project recruitment closed.
FACEBOOK FANPAGE
project implemented under Erasmus+