EUROPEAN SOLIDARITY CORPS / ESC 2018/2019
In the years 2018/2019, we hosted: Sara and Alvaro from Spain, Beka and Keti from Georgia and Emme from Germany. Below are a few words about them and reports on their stay in Poland and activities undertaken.
---
Sara Valverde Munoz



KRAJ: HISZPANIA, MADRYT
ORGANIZACJA: AIPC Pandora
My name is Sara, I am 26 years old and I come from Madrid, Spain. I have a Bachelor in History of Art and also I got a Master in Performance and Technology Arts. I have been working in different things but always connected to the cultural professional field. Before coming here I was living in London working with children. Then I applied for this European program which is call European Volunteering Service because it was a big chance and challenge for me. I am very interested in every different cultural subjects as contemporary cinema, theatre, fine arts, or music. Also I love lying down on parks and traveling.
---
Alvaro Ingles Paz



KRAJ: HISZPANIA, LA CORUNA
ORGANIZACJA: Centro Xuvenil Abertal
I decided to come to Poland when I became interested in volunteering for the first time of life. Journalists tend to stay focus on news and informations, not on taking a break to help others. The chance of pace of the volunteering service has been an interesting thing. I studied to become a video editor and director so cinema is one of my biggest passions. Other interests include art, rugby, reading, writing and dancing.
---
Beka Kutivadze



KRAJ: GRUZJA, KUTAISI
ORGANIZACJA: Bridge of Friendship Kartlosi
My name is Beka. I am 23 years old. I have graduated bachelor of Public Management and Master of Sociology. I love dancing, this is my biggest hobby. I like to share my education and experience to others. I am interested in to make different workshops.
---
Keti Ivanidze



KRAJ: GRUZJA, KUTAISI
ORGANIZACJA: –
Gamarjoba! I am Keti from Georgia. Why Poland? It is a good question, I want to get to know Polish culture, people and language. I really want to study Polish language and now, when I am here, it is the best chance to do it. I am sure also, this project will increase my confidence and I will be more determined to achieve my goals, for example: being an active and experienced youth worker. I believe, that coming to Poland and taking part EVS project is one of the most valuable things in my life! I want also to share with people my private hobbies – travelling, campings, hiking and drawing 🙂
---
Emma Hesse



KRAJ: NIEMCY, WESTPHALIA
ORGANIZACJA: –
My name is Emma and I'm from Germany. I'm an EVS volunteer. I chose this project because I thought of becoming a teacher. During my EVS, I'd like to learn more about the polish culture and travel through Poland. I like listening to music, dancing and spending time with people, for example with the other volunteers.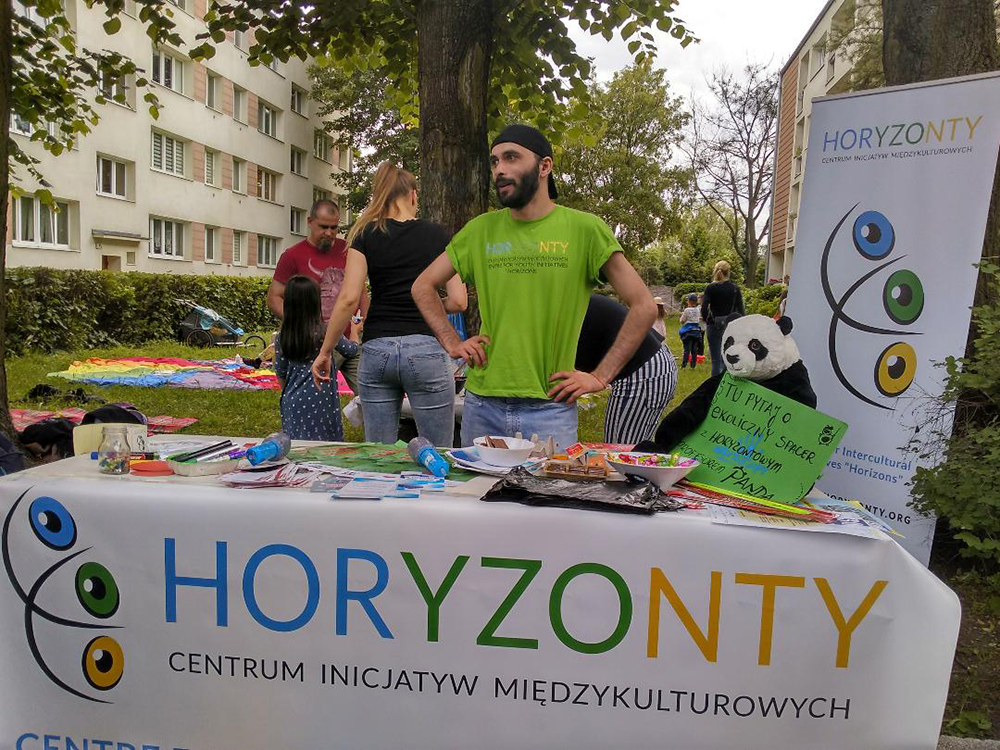 data rozpoczęcia
June 2018
data zakończenia
June 2019
działania
Volunteering projects provide young people with the opportunity to do voluntary work at home or abroad. Volunteer activities respond to important social needs, contribute to strengthening the community and at the same time enable volunteers to gain practical experience, skills and competences necessary to acquire new knowledge, personal, social, civic and professional development.
zapisy
Project recruitment closed.
FACEBOOK FANPAGE
project implemented under Erasmus+