EUROPEAN SOLIDARITY CORPS / ESC 2019/2020
Meet our new volunteers who in 2019/2020 will join CIM Horizons activities as a part of the European Solidarity Corps project.
---

Zacharoula



COUNTRY: GREECE, ATHENS
Hey there! My name is Zacharoula, I'm 25 years old and I come from Greece, specifically Athens. I came to Poznań two years ago for postgraduate studies and I decided to stay longer! Volunteering seemed just the right opportunity and CIM Horyzonty appeared on my way at the best time!
I love photography, movies, traveling, reading, cooking and I'm ready to share my personal experiences with everyone interested in! Excited as I am, I wanna do the best! Stay tunned for updates!
---

Calin Boldea



COUNTRY: ROMANIA
From all accounts, I have been considered a calm and collected person, always trying to find the good in the people around me. I have taken part in 20 Erasmus+ projects, the most important one being European Fellowship on Youth Leadership, which I think is self-explanatory. I hope to be of good use in those 11 months that we will spend together in the city of Poznan 
---

Anna



COUNTRY: UKRAINE
Guess which woman's name exists in probably each christian country? Correct, it's Anna. Most often it is translated as "grace". However, I am purposeful and positive person, always ready for adventures and new challenges. After 7 years of trade marketing, I thought to come back to social activities, so I am ready to share some knowledge and passion I have and I am here wo widen the horizons: mine and yours.
---

Salvatore
COUNTRY: ITALY
I'm Salvatore, I'm from Italy, I've graduated in international relations but my hobbies are traveling, specially in natural places, play music and do sports or simply let's go for a walk. I hope to have a very nice experience here in Poznań.
---

Marta
COUNTRY: POLAND
Marta Szymaniuk, after years of teaching Spanish, decided to try something new and began an internship at CIM Horizons. She is an assistant to our coordinators, supports volunteers and mentors, and also deals with social media. In her spare time she plays in an amateur theater. Marta is primarily interested in education – in particular non-formal and democratic one, psychology, foreign languages, ecology, as well as art in the broad sense of this term, and willingly conducts workshops on each subject for each age group. She believes that each of her skills and interests will be useful during the internship of the European Solidarity Corps.
Alvaro
COUNTRY: SPAIN
Álvaro Inglés was a former international Volunteer in CIM Horyzonty but has started a new challenge as our intern for the coming months. Besides reading, watching films and pretending he is a filmmaker of some sort, Alvaro is our video/photo guy responsible for taking pictures of our activities, record them and try to make something nice with all this amazing material. Also, he has an interest in working with seniors and youngsters to share his technical skills, which can be useful during his internship thanks to European Solidarity Corps program.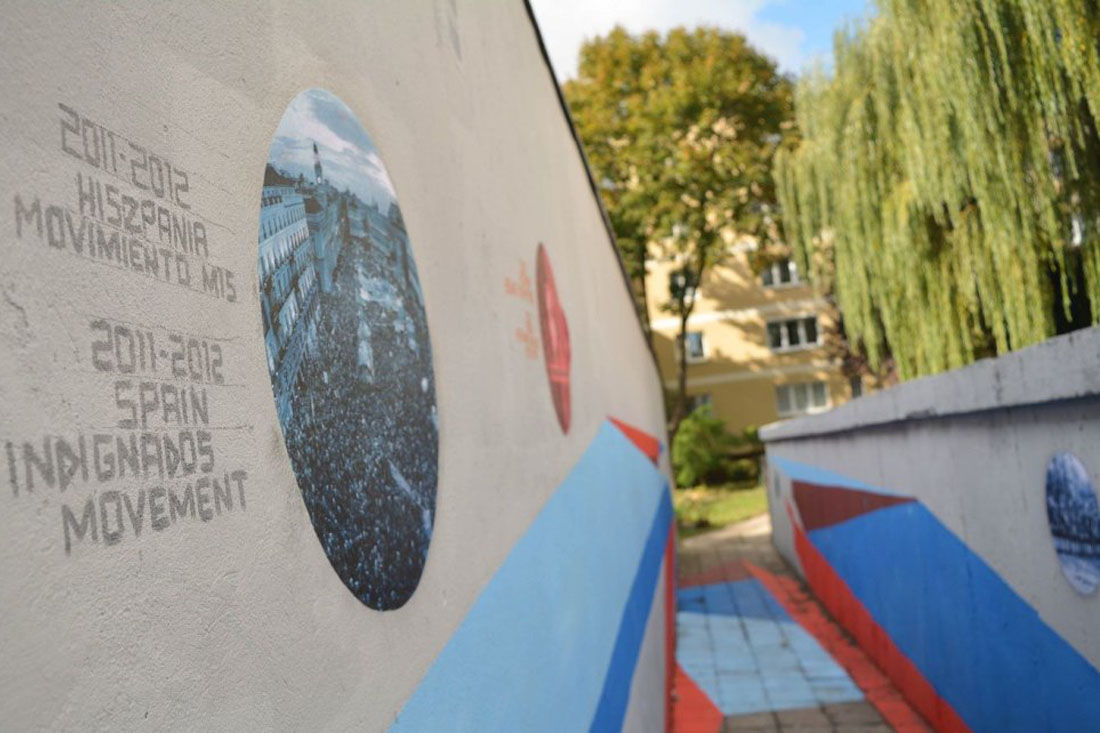 data rozpoczęcia
September 2019
data zakończenia
September 2020
działania
Volunteering projects provide young people with the opportunity to do voluntary work at home or abroad. Volunteer activities respond to important social needs, contribute to strengthening the community and at the same time enable volunteers to gain practical experience, skills and competences necessary to acquire new knowledge, personal, social, civic and professional development.
zapisy
Project recruitment closed.
FACEBOOK FANPAGE
project implemented under Erasmus+