This is my second week in CIM Horyzonty and i am happy to tell you about my week. Monday we started with group meeting and we looked over to the last week, we talked about what did we do and what will we do in next week. Everybody has their own schedule and we have tiny papers to write all our tasks and we are checking them on Mondays. When i was checking my paper i remember how hard week it was. Eveything was so new for me and a bit hard to catch. But with time i am getting used to be here, knowing people better, making new connections and im getting better to be in places where i have to be, on time. My colleagues came back from Warsaw and everything is looking more colourful, thanks to them. Lets go back what did we do on Monday. After meeting we went to garden, there was a great weather outside. We talked about the project "Inna Perspektywa" and Flora and Patryk explained us what and how will we do. I really enjoyed the workshop about prejudice and discrimination and i learnt a lot. After then we did my creative drama worskhop and we talked about it.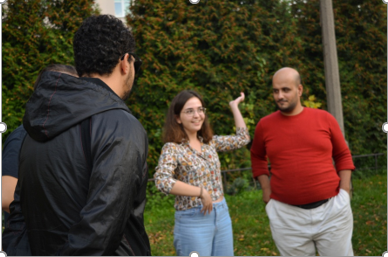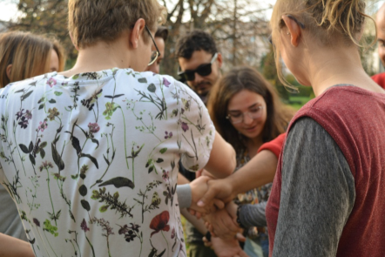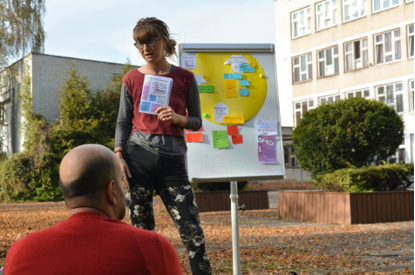 On Tuesday i went to office to meet with Alvaro. We talked about "canva" and designes. After then Marta, Kamila and me went to primary school to talk with headmaster. It's looking like i will make cupcakes with kids in there next week. I am really excited for this experince! After this experience i went to the Office to prepare my materials for teaching English to seniors. And after i prepare my tools Narek and me went to Klub Krag for English lesson. It was my first time to teach English and i was a little bit nervous but Marta was there with us and she helped us a lot.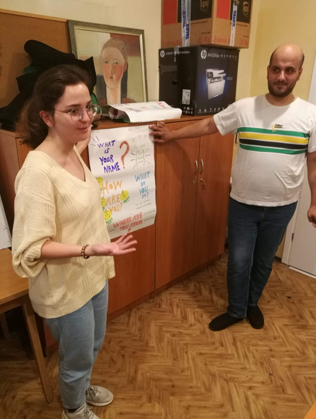 On Wednesday we went to a high school for debate. That school was really close to old town. And it made me think about my Erasmus times, 2 years ago in Poznan. I was living in Poznan but totally a different life. Volunteering is showing me different sides of city and it makes me feel more local. I feel the alive culture around me. After debate i went to my mentor's house to prepare Turkish food for "Intercultural evening".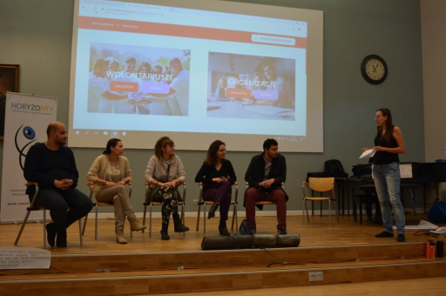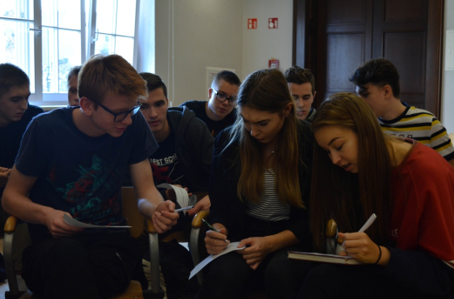 On Thursday morning i went to "Democratic School Horyzont" with Calin. They have totally different education system which impressed me a lot. Students can decide what they want to learn and when. And they are having really quality time between classes. They have a lot of toys, games, books, a nice kitchen where they can cook with teachers and a secret forest where they also learn a lot. After this amazing experience, at evening i went to "Intercultural evening" with my delicious Turkish foods. There was Romania, Greece, Ukraine, Taiwan, Italy, Armenia corners which you can learn more about this countries. We shared our culture, taste and smell our foods, dancing "halay" -which is turkish folk dance- listening folk music, talk about our countries. It was really warm atmosphere. And it was birthday of Narek! So we had to celebrate it. We had a lot of fun, it was an amazing and such a long night.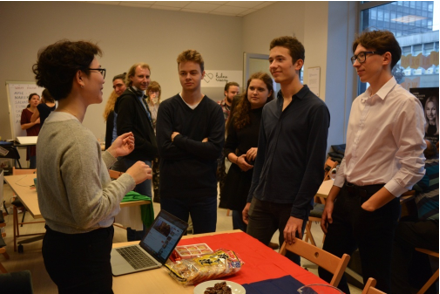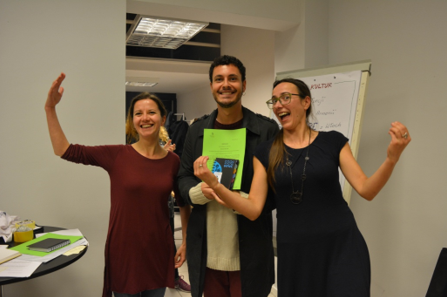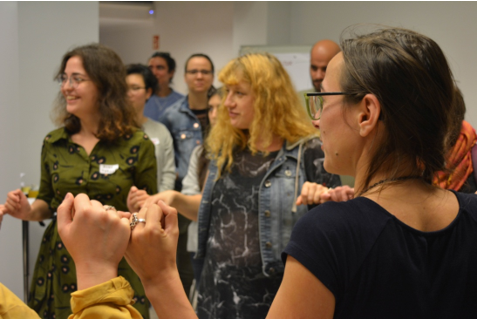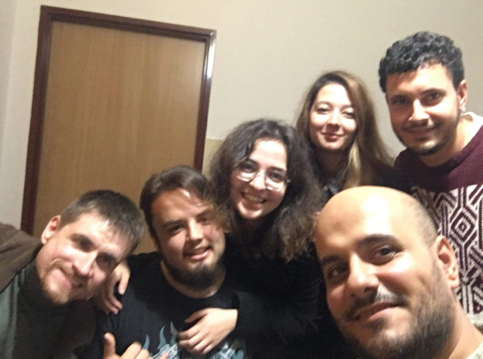 And we came to last day of this busy week. We had a meeting in Office with Ula, Anna, Salvatore, Calin, Narek and me. We talked about "human library" and "Amnesty International Letter Writing Marathon". There is a lot of plans to do. And things are getting more interesting. If you are also curious as much as me, stay in touch!