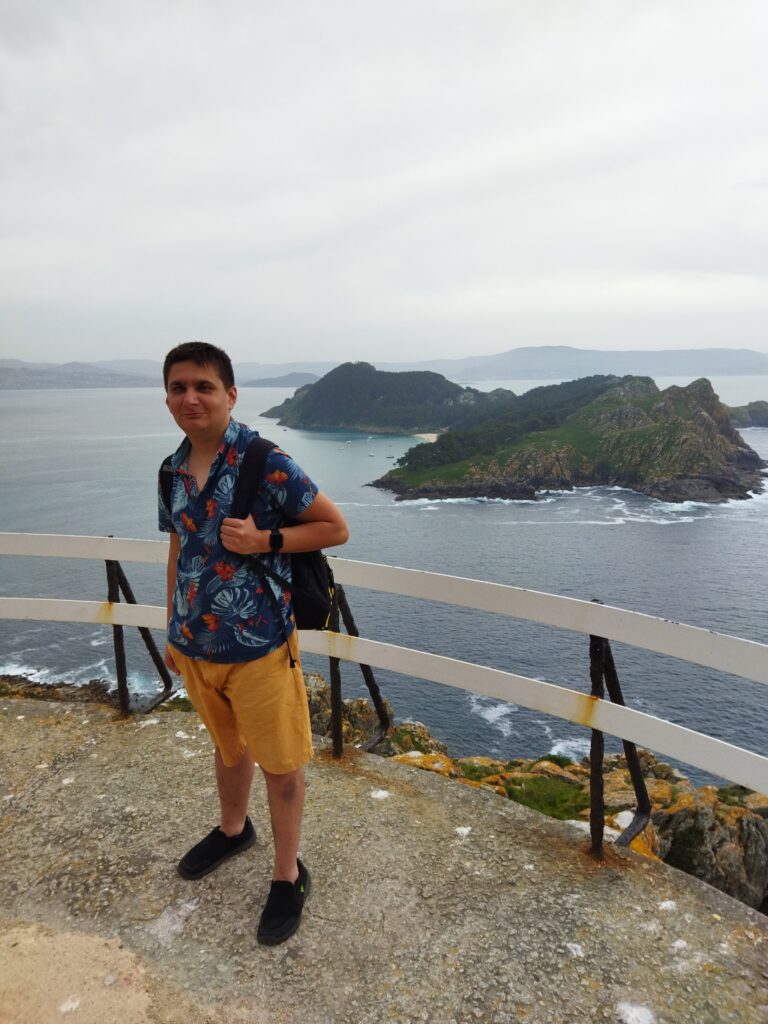 Hey there! I'm Sebastian. I'm from Wrocław, Poland.
Here's a short story about my ESC in Casa da Horta.
Since I was a kid, I've always been keen on discovering and exploring the unknown. During high school, I learned about Erasmus+. After participating in plenty of youth exchanges, training courses, I decided to get some bigger experience.
i got crazy-lucky – after maybe a month of searching for an opportunity, I found or it's better to say, that they found me. Yes, Casa da Horta contacted me first, so I was the chosen one!
After an interview, I already knew, that I would like to become a part of the association, I only had to wait for the positive answer.
After paperwork, finding my place to live and some online training, my adventure was about to begin. I was thrilled! With excitement came fear as well. For the first time I was going abroad for such a long time – almost one year. At this moment I should mention, that I am a visually impaired person, so all of these travels were challenges for me. This one was the biggest. The most valuable.
When I arrived in Porto, I was under the great impression of its charm. I felt great vibes on the first day.
Slowly I was starting to feel more and more comfortable. I knew, I could always count on help from my new friends from Casa da Horta.
During this project, I've met many crazy people and we did a lot of amazing things together! After a few months I even started helping in our lovely vegan restaurant. I guess Casa da Horta was the only place where you could order drinks from blind bartender!
I also worked with social media – some of CDH's publications were the ones I was responsible for.
The cherry on this cake was our pub quiz. I was lucky and privileged to become a new host and continue this activity. All together we've been working on it and we managed to develop it to the greatest pub quiz in the Universe! (or at least in Porto)
I think, there was no time for boredom – there was always something going on. In my free time I was travelling a lot, exploring some lovely places in Portugal or just chatting with my friends in our favorite places in Porto.
ESC in Casa da Horta was my life experience. Going there was one of my best decisions. I found a place where I can feel free. I found friends, great ones! I learned something more about myself. I learned how to enjoy life.
I discovered, there are always new paths to cross.