The meeting of the Living Books was held on Friday, September 22nd from 5 pm to 9 pm in the Do-Freedom Zone as part of the Poznan Tolerance Week.
Books were read by, among others, European Solidarity Corps volunteers and other foreigners who have chosen to live in Poland. Among them were people from Algeria, Chile, France, India, Mexico, Morocco, Turkey, Ukraine and Latvia.
The event attracted 27 people despite the rain.
Each Reader(s) who came to the Living Books meeting, received his/her library card and chose from the list of available Books the one that interested him/her. The volunteer would invite the Reader(s) and the Book to a table where they had a conversation. The conversations lasted about 20 minutes – at the end of this time, the Book would go for another conversation. The conversations were of a relaxed nature: the entire event, especially the meeting with the Living Book, took place in an intimate, friendly atmosphere, in a space that was safe for all interested people.
In the last hour, we gathered with the participants in a group of about a dozen people to talk together about the reception of otherness in public space, breaking down barriers and stereotypes.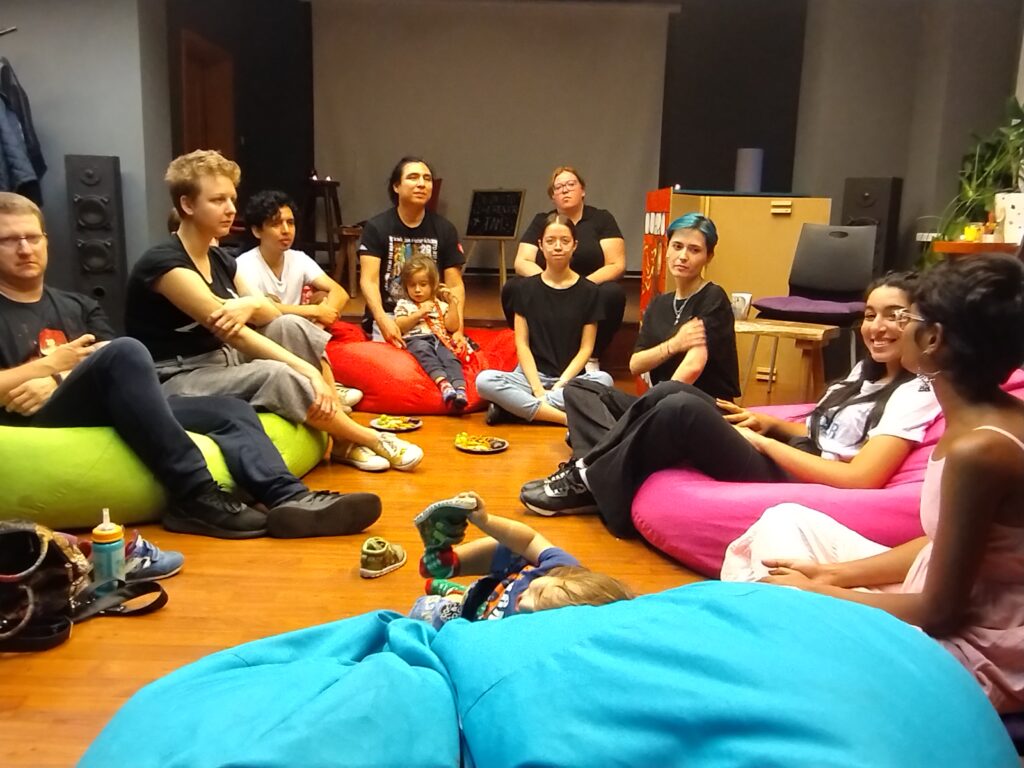 Projekt "Międzykulturowy Poznań" sfinansowano ze środków budżetowych Miasta Poznania
#poznanwspiera #EuropeanSolidarityCorps