After many weeks of watching Polish-language meetings organized by Karolina and Justyna from Polish for You for Poznań residents – newcomers and Poznań residents – we decided to try our hand and organize a Polish Cafe in our "Freedom Zone" (Strefie Do_ Wolności). Polish Cafe is a space "where the former group learn Polish and come to #polishcafe to have contact with native speakers; the latter target group comes to #polishcafe to get to know the former and be guides for them in the Polish language and Polish culture. this is a good starting point for an interesting conversation, a new acquaintance, or a nice evening. "
The first meeting of the Polish Cafe at CIM Horyzonty was positively received and there was a great response. About 30 guests of various nationalities came to Nowowiejski. The first arrivals quickly got involved in the efficient arrangement of the chairs and the preparation of a stand with drinks (coffee and tea). There were also cookies on the table. At the beginning of the meeting, we asked the participants to write their names on improvised badges so that everyone could get to know the group easily. After a short introduction to the newcomers, we noticed that we had about 10 Polish "natives" in the group, which allowed us to talk also in smaller groups. We started talking in Polish and there was no end to the topics discussed.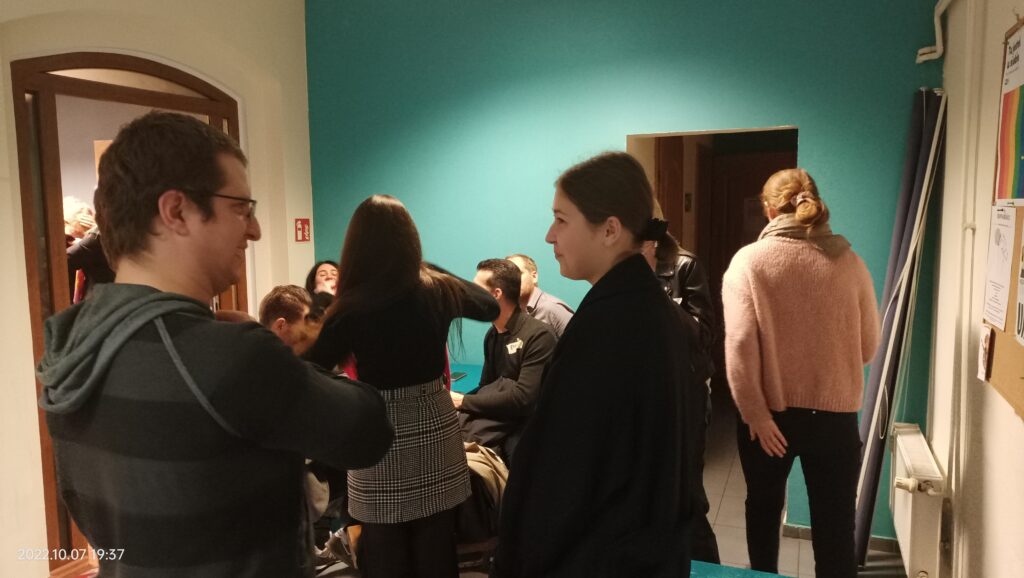 Some already knew our language well so they asked to correct their mistakes, other newcomers smiling shyly, using gestures slowly started a conversation. Everyone spoke, listened and learned new words and concepts, some people exchanged contacts. The coolest thing about Polish Cafe meetings is that, regardless of the level of language knowledge, everyone is drawn into an interesting conversation, because as you know – if you want, you can get along with everyone. The scheduled hour and a half of the meeting flew by very quickly, so we extended it a bit as no one was in a hurry to finish the talks. At the end, the participants helped us clean up the space and offered their help in organizing more Polish Cafes.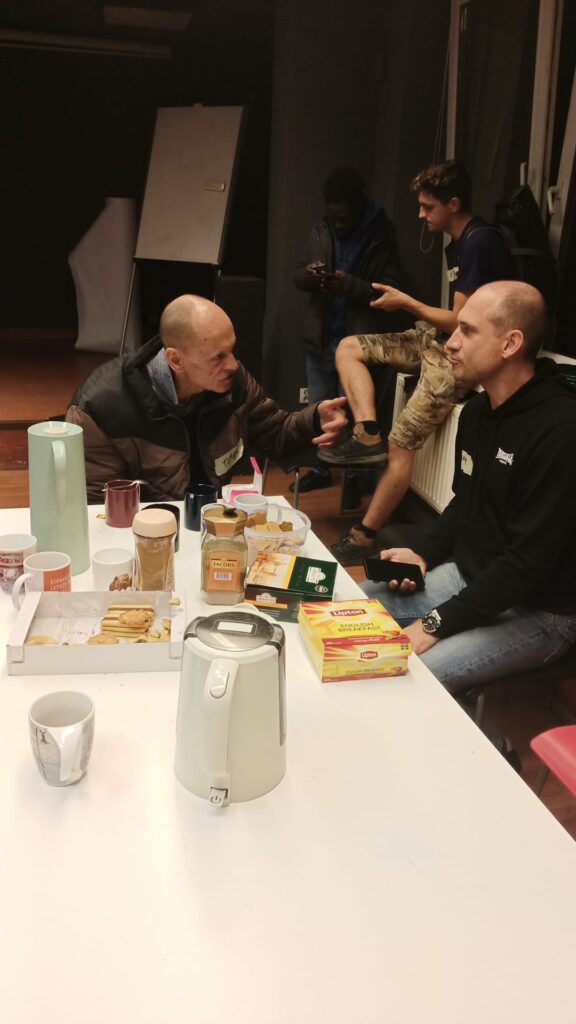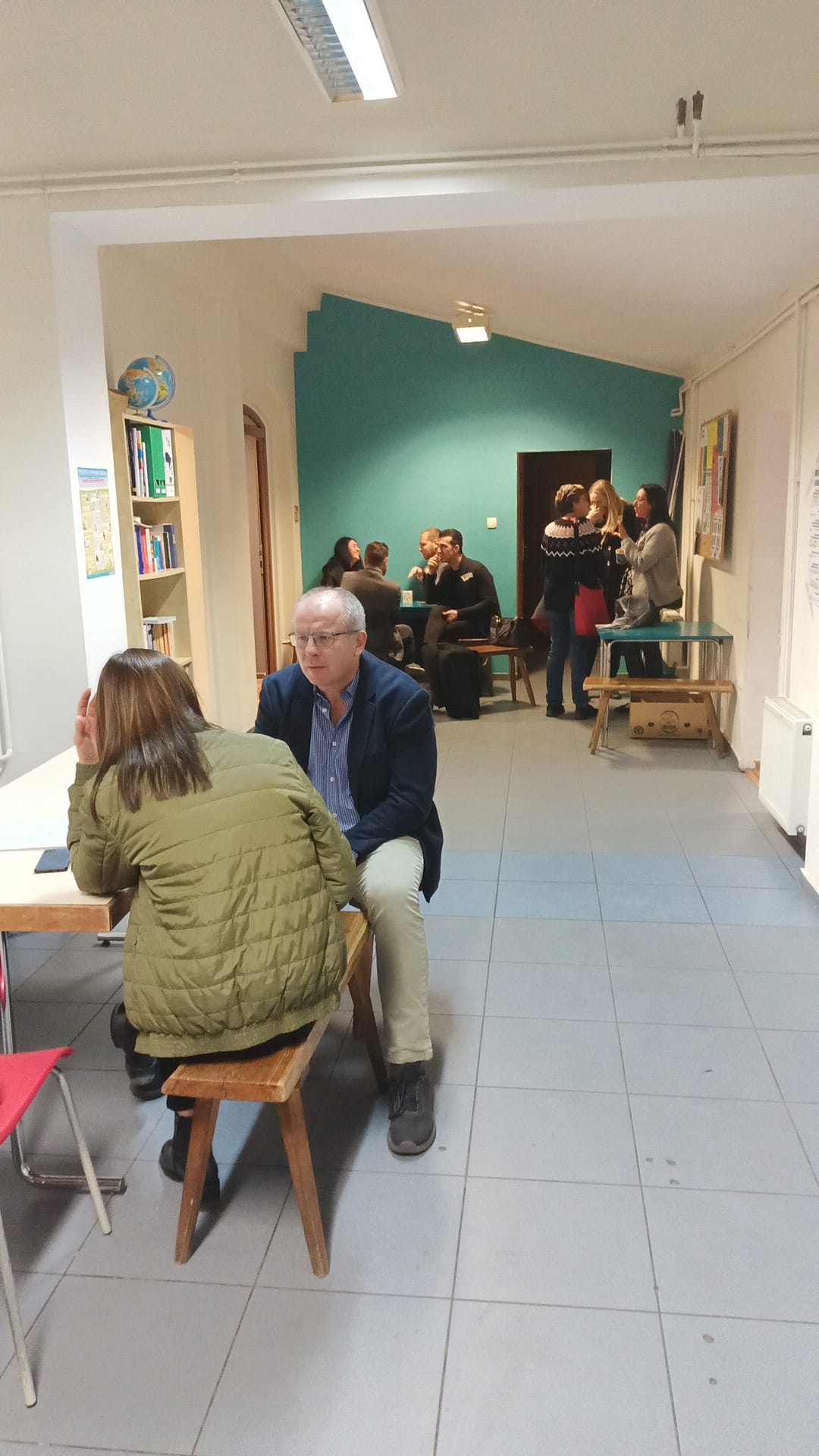 The second meeting, which took place on Monday, was a much more intimate meeting, which clearly shows the preferences of the participants regarding different days of the week. This time we met at one common table where people with very different levels of language met. Again, we did not stand with a watch in our hand, and we got a nice help at the end. The atmosphere at both meetings was extremely friendly and positive – we invite you to the next meetings! We also thank Vampek, Agnieszka and Yosr for their help in organizing the meetings. The nearest Polish Cafe with CIM Horyzonty will be held on Friday, November 4 at 6.00 p.m. at ul. Nowowiejskiego 15, more information at the event: https://fb.me/e/3GEHLSqoE, see you there!