Hi guys!
Last Sunday during @33 Lazarus Days in Wilson Park we had a truly remarkable day, full of art, creativity and inspiration!
At our last meeting we tried to take up the topic of Lazarus identity and symbols associated with Lazarus while thinking about how we can get more involved in the life of our neighborhood
It was truly a beautiful experience! Everyone came, took a paintbrush in their hand and just…. gave vent to their imagination. And wow, what wonders were created!
We were also visited by our youngest artists, who created real little works of art using paints, crayons and pencils.
Among us was also the incredibly talented @MistyStar_aka_therian – her works, as always, are breathtaking!
We are extremely grateful for everyone who joined us and shared their creativity. We have some amazing works to show you (take a look at our gallery!), which clearly show how diverse and passionate our Lazarus communities are.
We are full of admiration, seeing how much talent and creativity there is in our community. It's really great that we can co-create this place and share our creativity with others.
Thanks for this amazing day and we can't wait to see what the future holds. Remember, Lazarus is the place where art meets the heart!
The meeting was hosted by Vampek Król – urban activist, psychologist, artist.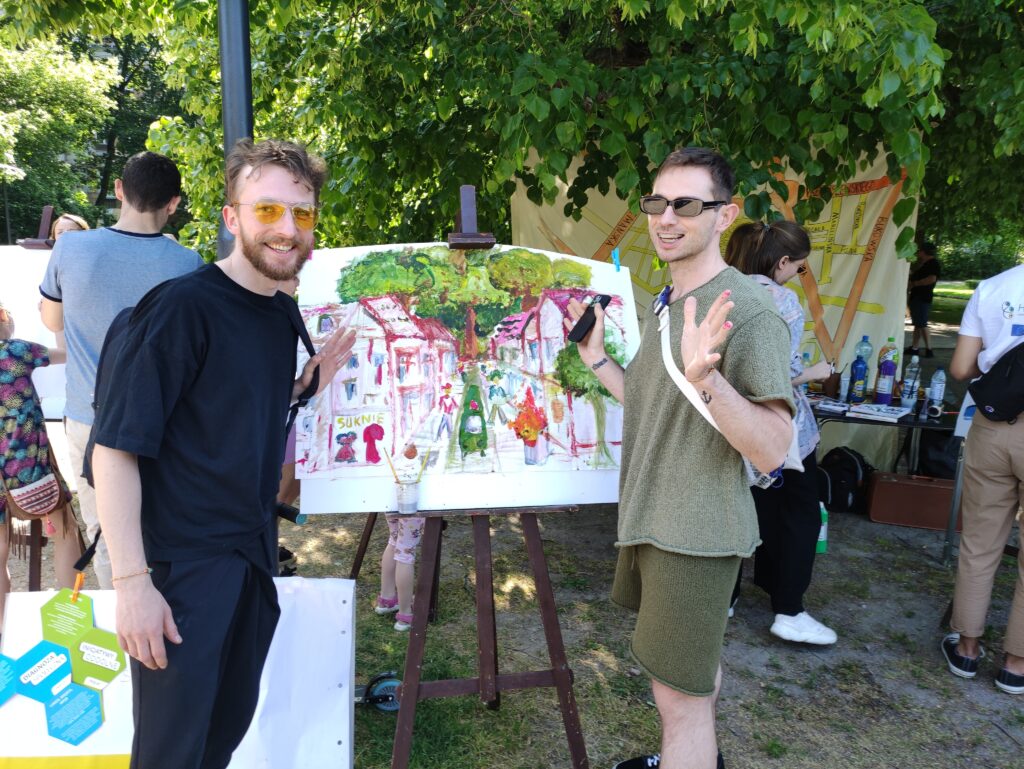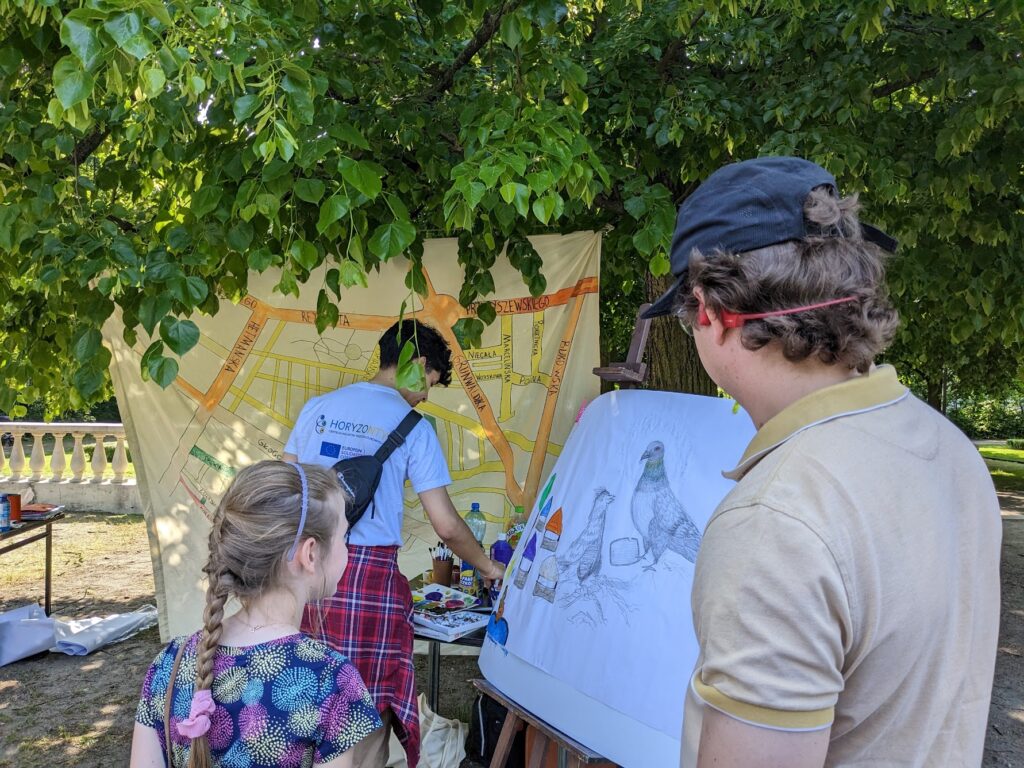 The meeting was held as part of the project Mobile Center for Local Initiatives ŁAZANKA and co-financed by the budget of the City of Poznań.