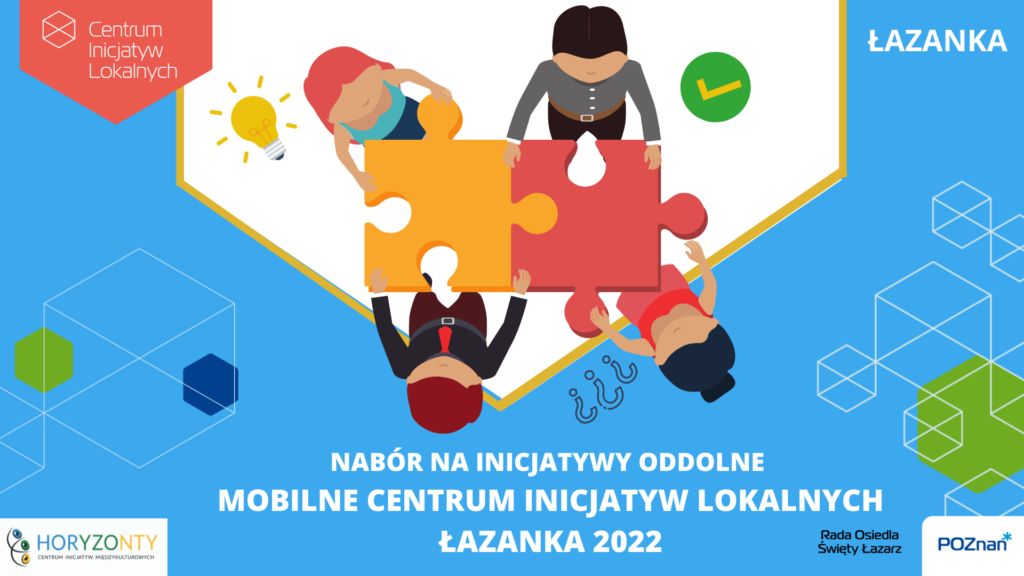 We announce the call for grassroots initiatives 2022 as part of the Mobile Center for Local Initiatives Łazanka 2022.
Forms with ideas for initiatives can be sent from April 20 to May 11, 2022 to the e-mail address: lokalnie@cimhoryzonty.org and in the event of unused funds, it will be possible to submit ideas of initiatives until the funds allocated to the initiatives are exhausted.
The first assessments of initiative ideas will take place on May 11, 2022. They will be conducted by representatives of MCIL Łazanka and the Council of the St. Lazarus. After prior consultation and possible corrections, the results will be sent from the initiators and announced on May 16, 2022.
More information in the attached regulations and the initiative form to be completed.