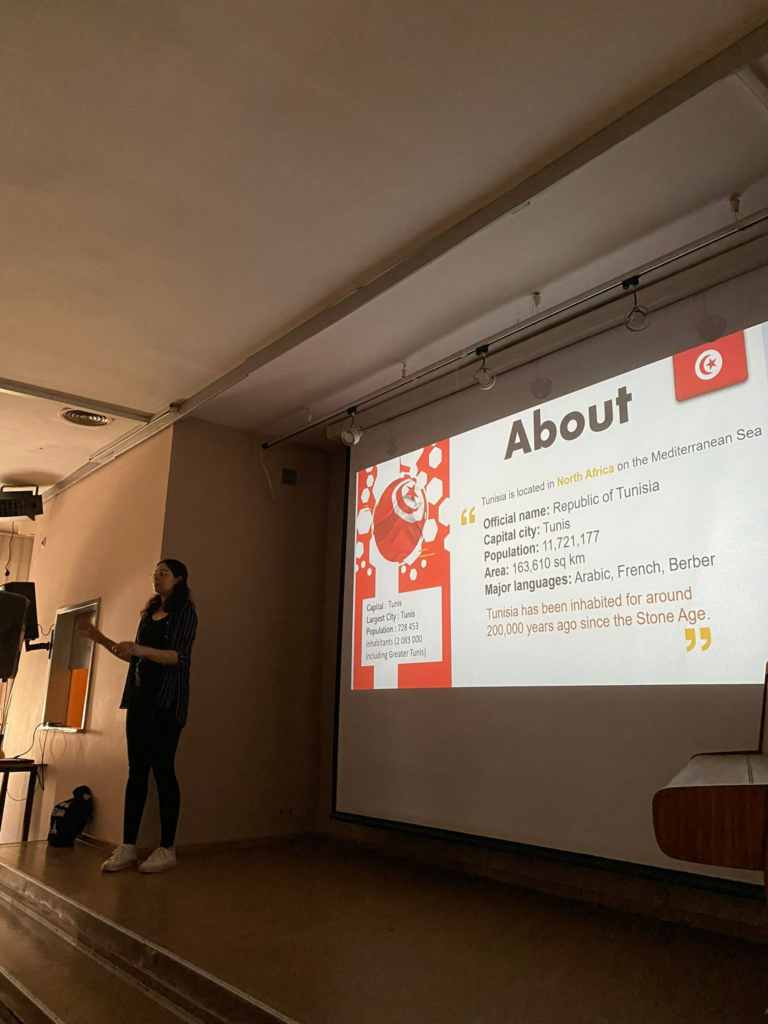 On the 18th of May we had a pleasure to host a Tunisian guest Yosr who shared some cultural experience with the Lazarus local community in the Cultural Club Krąg.
"I started cooking only when I came to Poland as I had to do it in order to maintain a healthy lifestyle that is not dependent on fast foods or ready-made meals. When I came here, I didn't know what to expect on the first weeks, so I brought some of my favorite spices from Tunisia. I'm happy I did as I got the chance to share it with our guests in Krag, who also included some of my students in the same center.
It was an interesting experience to see people react to different parts of the presentation: Music, Landscape, Facts, and surely the soup that everyone enjoyed eating and expressed how rich the flavor was for them.
I've had numerous questions by the end of the presentation that made me think about things in my country that would otherwise pass unnoticed for someone who is used to them.
It is true that you know your country only when you are away from it as we encounter situations where we think about simple and therefore unthinkable everyday things.
The curiosity of the people present was impressive and delightful at the same time; I am happy we had this opportunity to share.
Huge thanks to Kamila for providing translation from English to Polish and vice versa."
The presentation about Tunisia was one of the meetings in the series "Through the stomach to culture", financed from the budget of the City of Poznań.